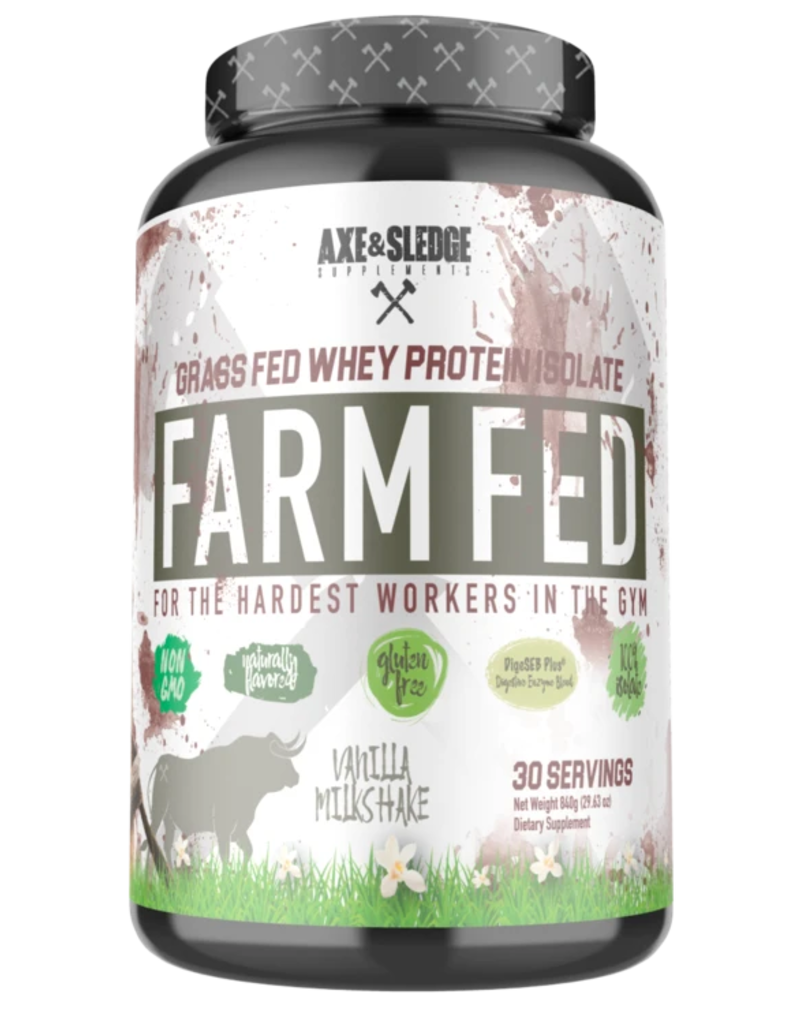 Grass Fed Whey Protein Isolate - Axe & Sledge Farm Fed
When it comes to looking for quality, trusted protein powders and supplements, Axe & Sledge stands out. And Farm Fed from Axe & Sledge is no different in that regard. Farm Fed is one of the highest quality grass-fed protein powders you will find on the market. This natural, non-GMO, non-antibiotic grass fed protein sets a quality standard that you would expect of Axe & Sledge products.
Farm Fed delivers 22 grams of isolate grass fed protein per serving, free of gluten, GMOs, and anti-biotics. Farm Fed is also a very low fat protein, with a total of less than 1 gram of fat. So if you're looking for a grass fed protein powder that has everything you want and none of what you don't, then try Axe & Sledge Farm Fed for your next protein powder!
Axe & Sledge Farm Fed Benefits
Contains 22g of Grass Fed Whey Protein
Gluten Free Formula
Helps Improve Performance with Natural BCAAs
Antibiotic/RBGH Free
Non GMO
Using Natural Flavors
Low Fat